Every year Lipstick+ Bread goes to Wodonga and meets with our friends Manfred and Marie Huber for two days of cooking, talking and hedonistic experiments in culinary adventures. The curated menu is always eclectic but definitely focuses on European rustic, traditional and comforting food. We usually also cook some dishes that are difficult to prepare, but are of course worth all the effort. This time we made some things for the first time. I mean, who eats pig's head terrine everyday?
Because we like you we wrote up the recipes. You are invited to try them, this is fantastic staff, so be prepared to be taken on a serious adventure.
Pig's Head
Manfreds family decided to buy into a share of three piglets to be fed an and grown at his brother in-laws farm for our own consumption. This all seems easy and fine except what is one going to do with all the leftover meat which usually is discarded. That made Manfred think of the wastage and to be fair to the pigs he wanted to us as much as he could of their delicious meat as possible. So he claimed the heads as found this fabulous recipe. Aware of the work ahead he made this Pigs head terrine and was very pleased with the outcome. This is the recipe but be aware it is a lot of work.
Cooking half a pig's head in a roasting pan
1 Brine
10l water and 1kg of salt plus 2 spoons of potassium nitrate
Immerse head into the brine for 2days
2 Wash the head and put it into the pot with boiling water and some salt
Reduce the heat to a simmer and cook for 2 1/2 hours.
Add some spices such as cloves, fennel seeds and pepper.
3 Put into a large roasting pan, rub with olive oil, salt, fennel, pepper and any other spices you like.
Into a hot oven, 220 Degree for 30 – 40 min. protect the ear with aluminium foil otherwise it will burn.
4 Rest the pigs head for 10min
5 Serve with red cabbage, baked potatoes and a good wine.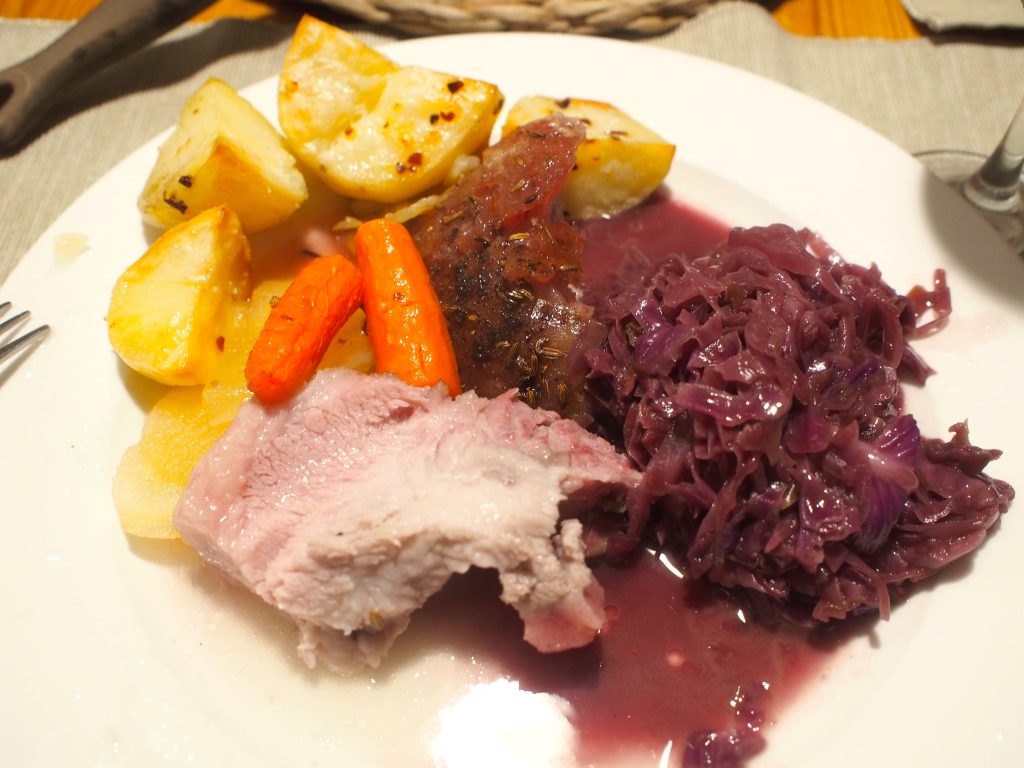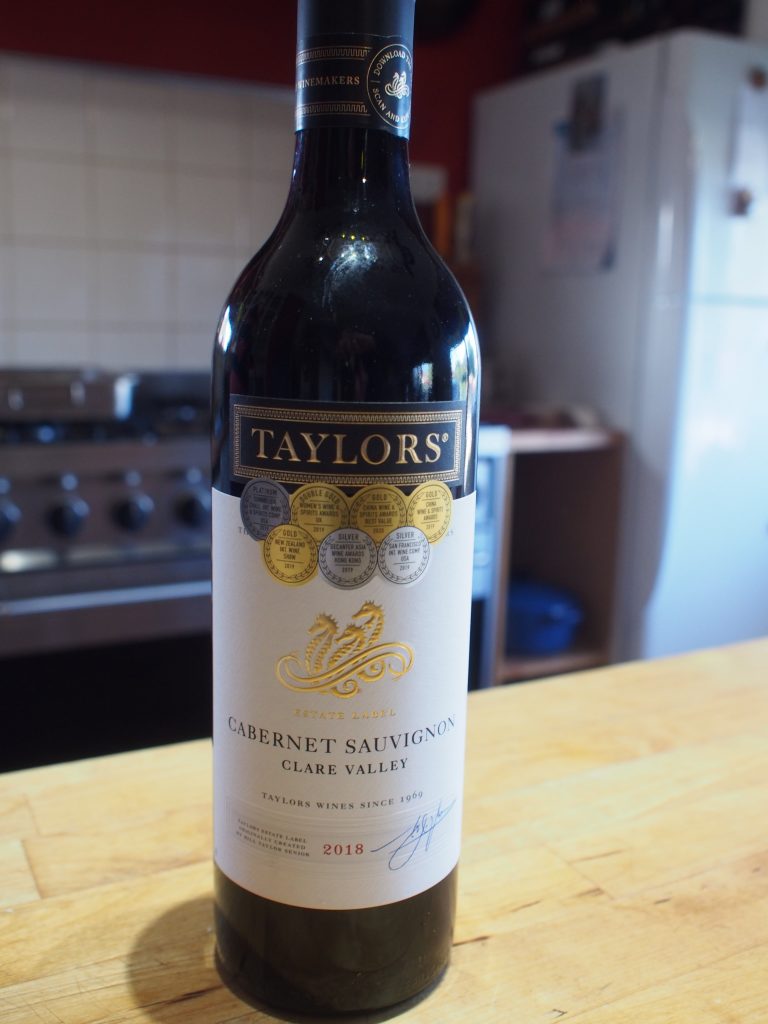 Pig Terrine
1 1 pigs head
2 Remove the ears
3 De-bone the pigs head
4 Stuffing for the filling: Bunch of parsley, sausage meat, stringy bacon,
salt, pepper and herbs to your liking
5 Fill the head with the stuffing and roll it up
Holding the shape with cooking twin and make sure the filling can't fall out.
6 Wrap this meat in a tea towel, cook on stovetop in a large pot with
1 bottle of white wine, cloves, onions, carrots, bay leaves and salt and pepper
Top it up with water and cook for 5 hours
7 Remove the meat from the wrapping and place into a large loaf tin. Cook up some of the liquid so it reduces to about half and add to the bread tin. Put the lid on the tin so it presses the meat firmly into the tin. Put some heavy weight onto the lid and let it cool down into the fridge for 24 – 48 hours.
8 Enjoy with a glass of white wine, crackers and some mustard.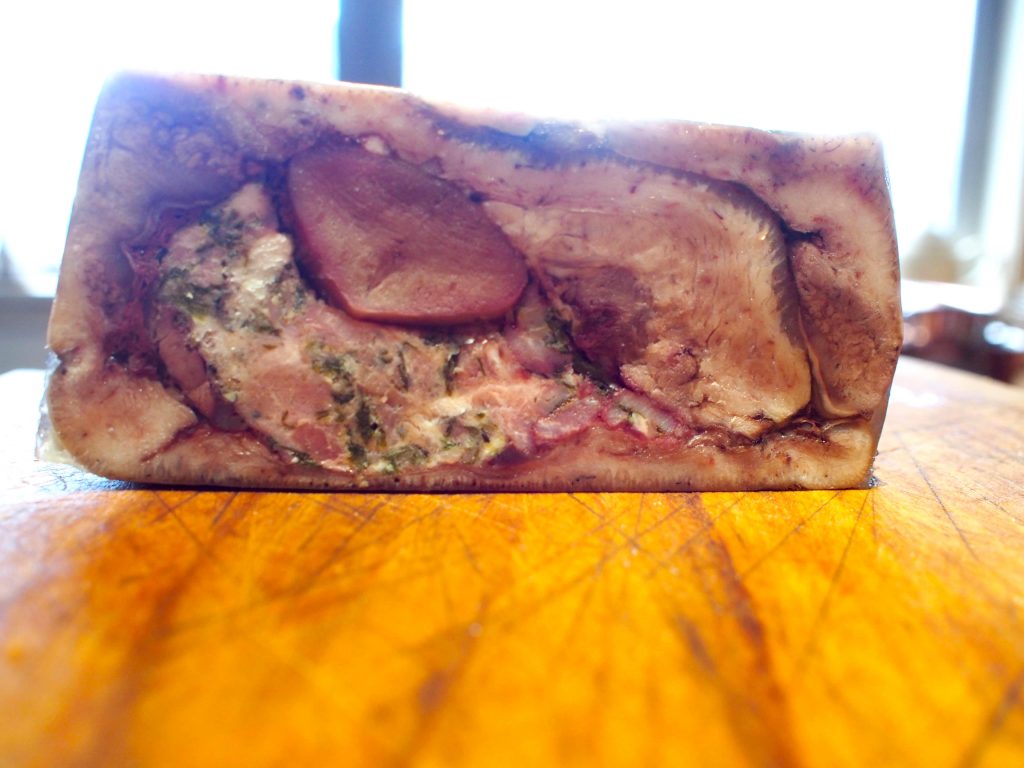 Orange & Almond Cake
Preheat the oven to 160 Degree.
1 2 oranges washed. Boil for 2 hours, drain and allow too cool.
Puree in a food processor
2 Beat 6 eggs and 250gr of caster sugar.
3 Stir in the orange puree plus 250gr of almond meal.
4 Add 1 tsp of baking powder, 1 tsp ground ginger plus 1 big tsp of cinnamon.
5 Mix all together and pour into a 2 cm spring form baking pan and bake for 1 – 1 1/4 hours in until the top is golden.
6 Allow cooling in the tin and dusting with icing sugar.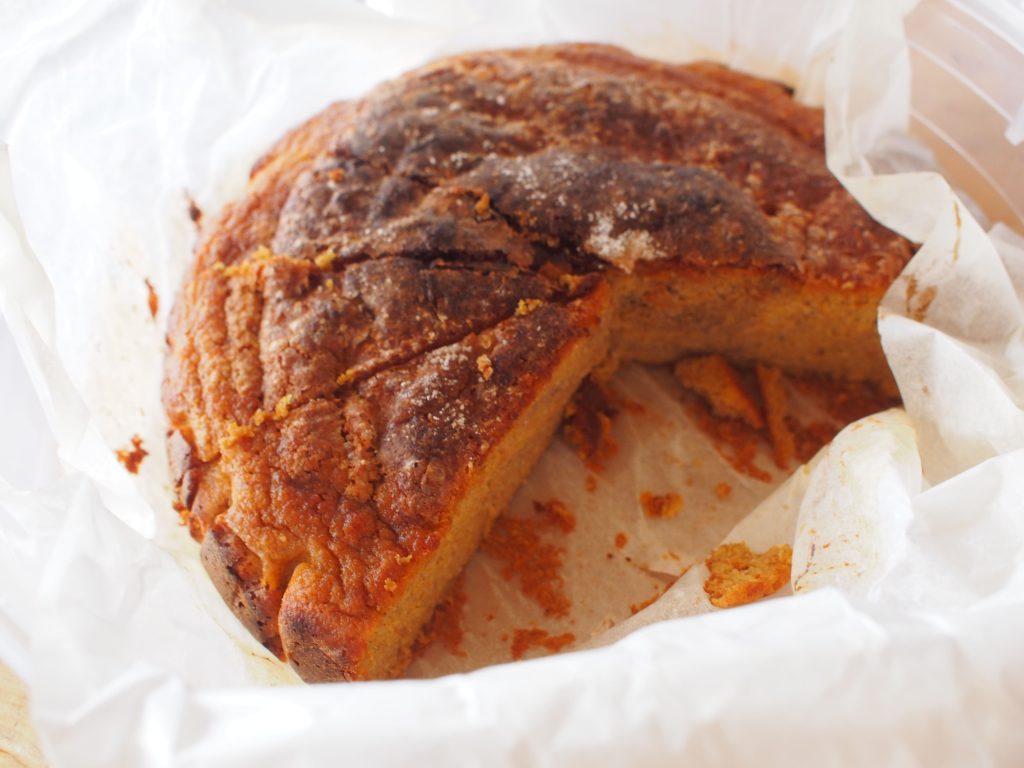 Panini lunch
1 2 Turkish rolls split in half lengthwise
2 Add any leftover meat thinly sliced and add tomatoes, mushrooms and onion relish or chutney plus some shredded cheese.
3 Put them into a sandwich press and cook.
4 You can put in any sort of meat or veggies. This is an easy, quick lunch.
Tom Yum Gai soup
This is a wonderful soup, fresh and uplifting as Thai summer.
Ingredients:
1 liter of chicken stock
6 thin slices of galangal
2 sticks of lemongrass, bashed and sliced into 4 pieces
4 kafir lime leaves, torn
4-6 Thai bird's eye chilies lightly bruised
6 oyster mushrooms, trimmed and halved
3 tbs fish sauce
Chicken meat of your choice
1 tbs caster sugar
1 ½ tsp roasted chili paste (nam prik pao)
2 tbs lime juice, or to taste
coriander leaves to garnish
Boil the stock and add galangal, lemon grass, kafir lime leaves and chilies. Add the chicken and return the broth to a gentle boil. Add the fish sauce and the roasted chili paste. Cook for a few minutes until the chicken is nearly done. Add the mushrooms and cook for a couple of more minutes so they remain some texture. Take of the heat and season with lime juice. Taste and adjust if necessary to balance the flavors and garnish with coriander leaves.
It is an amazing soup to serve all year long and it will always make you happy.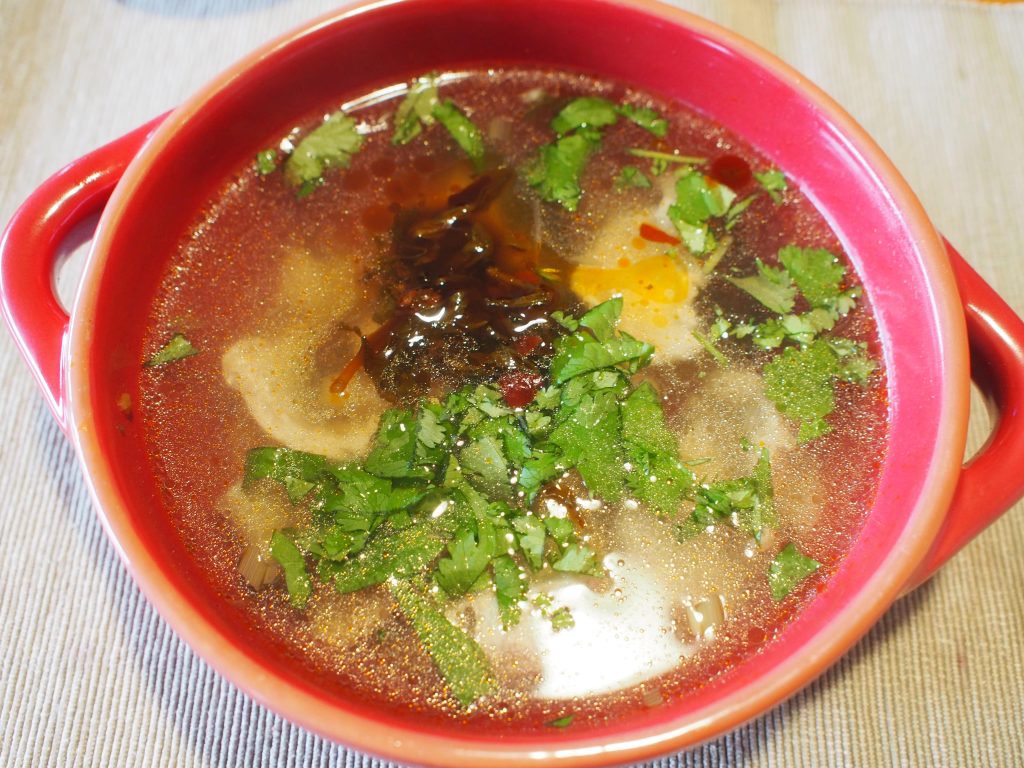 Rye bread with pumpkin oil
Get some good rye bread. Top it with fresh cottage cheese and drizzle some pumpkin oil over it. We used original Slovenian pumpkin oil. This is one of the best things you will ever eat.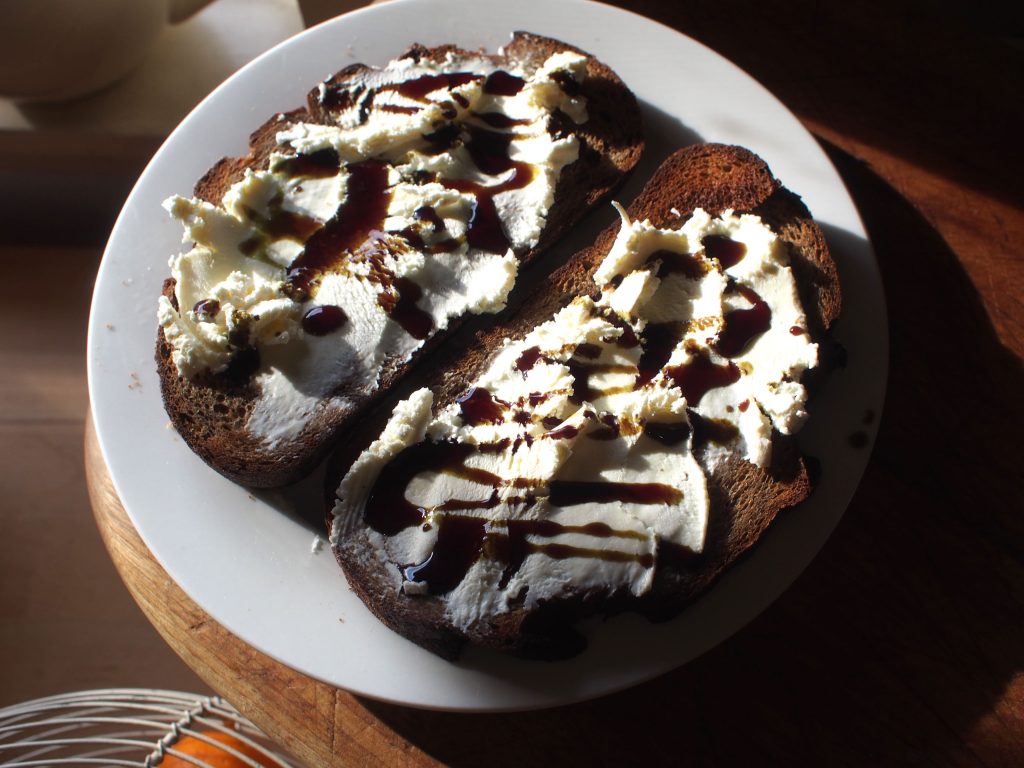 Pancakes with lemon and sugar
Make your favorite pancake, we like it a bit crispy on the edges. Squeeze some fresh organic lemon juice and sprinkle with sugar. You will feel the sugar crystals breaking under your teeth and there is nothing like the taste and smell of fresh lemon.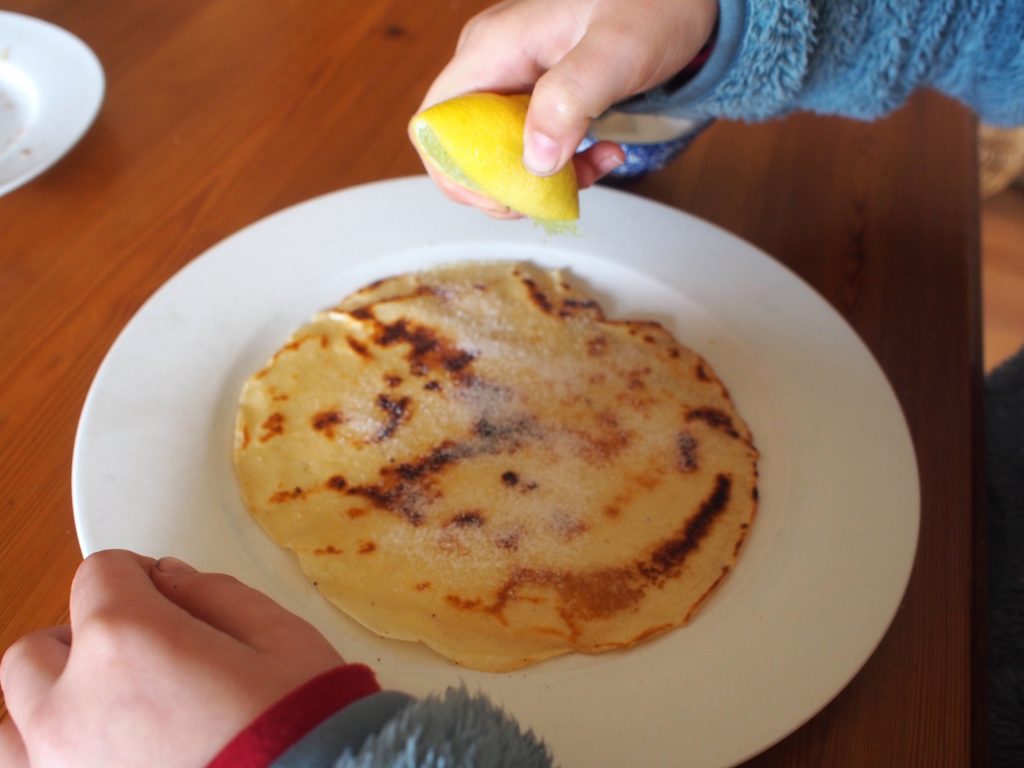 A sweet thing from Vienna
This is a simple but pleasurable desert, coming from the heart of Europe.
Use puff pastry, canned fruit of your choice, nuts of your choice, breadcrumbs, sugar and butter.
Take a ramekin and butter it on the inside. Then layout the pastry making sure that it goes all the way to the top. Take a pan and melt some butter. Brown your chosen nuts mixed with sugar and breadcrumbs. Don't melt the sugar though. Put this mixture into the ramekin and top it with canned fruit. It is your choice now, you could put a layer of dough on top or make some other playful arrangements. We like to serve it with vanilla ice cream and sometimes with some fresh berries on top. Add also some more sugar on top if you like.
Silavana's Potato ravioli from Mugello
This spectacular dish will surprise you with its subtle nuances, comforting taste, smell and feel. It takes some effort to make but it is more than worth the time. Have a glass or two of read vine ready and indulge in the process of making this fantastic treat. You will be rewarded with immense pleasure all along the way. It is a family dish or a dish to share with great friends. It will taste the best if you all are making the dish together. The recipe comes from the wonderful Pasta Grannies book by Vicky Bennison but we added a special kale salad to serve with it, which just perfects the whole dish. The freshness, lightness saltines and lemony acidity balances out this ravioli better than anything else we can imagine.
For the pasta
400 g 00 flour
4 eggs
some olive oil
For the tomato sauce
2 garlic cloves minced
handful of super finely chopped parsley
50 ml of olive oil
250 g tomato pasata
salt+ pepper
For the filling
1.5 kg floury potatoes
grated nutmeg
3 tbs grated Parmesan cheese
For the meat sauce
2 finely diced red onions
1 small finely diced small carrot
1 finely diced celery stick
1 tablespoon chopped parsley
olive oil
500 gr ground beef or ground wild boar
400 gr tomato pasata
salt+ pepper
It goes without saying that the better the ingredients the better the dish will be. Pay attention to the quality of the tomatoes and olive oil.
First make the dough. Once you have mixed the ingredients and kneaded the dough with love for some 10 minutes, you need to give it at least 30 minutes rest.
Mix the garlic with super finely chopped parsley in a pan with olive oil. Cook for some time but don't brown the garlic. Add the tomato pasata, then add a little bit of water some pepper and salt and cook on a small flame for some time to reduce the sauce.
Cook the potatoes and mush them thoroughly. Add the tomato sauce and nutmeg. Stir to get a pink mixture. Taste it, you will see, this is divine on its own. We think that the trick is in the super finely chopped parsley.
For the meat sauce mix all the diced vegetables with olive oil and make sure you cook them on low flame very slowly for some 20 minutes. Turn up the heat and when the pan is hot add the meat mixture, stir for a minute and reduce the flame. Cook like this for some twenty minutes until the mixture is brown. Add tomato pasata, salt and pepper and simmer for some two hours covered on very small flame.
Now make the ravioli, fill them with the potato mixture, treat them gently and once done put them onto a floured plate. Boil them in batches, treating them gently. Once boiled you can put them into a bowl and some butter until it melts over the ravioli and then serve nicely on plates. Cover them with the meat sauce, grated parmesan and season with salt and pepper to taste.
Before you do all this you need to prepare the perfect dish to serve with the ravioli.
You will need fresh kale, which you gently steam. Not too much, you want the kale to still be a bit crispy. Put the steamed kale into a bowl and cool it down. Season the salad with olive oil, freshly squeezed lemon juice and coarse sea salt. Serve on a plate together with the ravioli and be prepared to touch heaven.