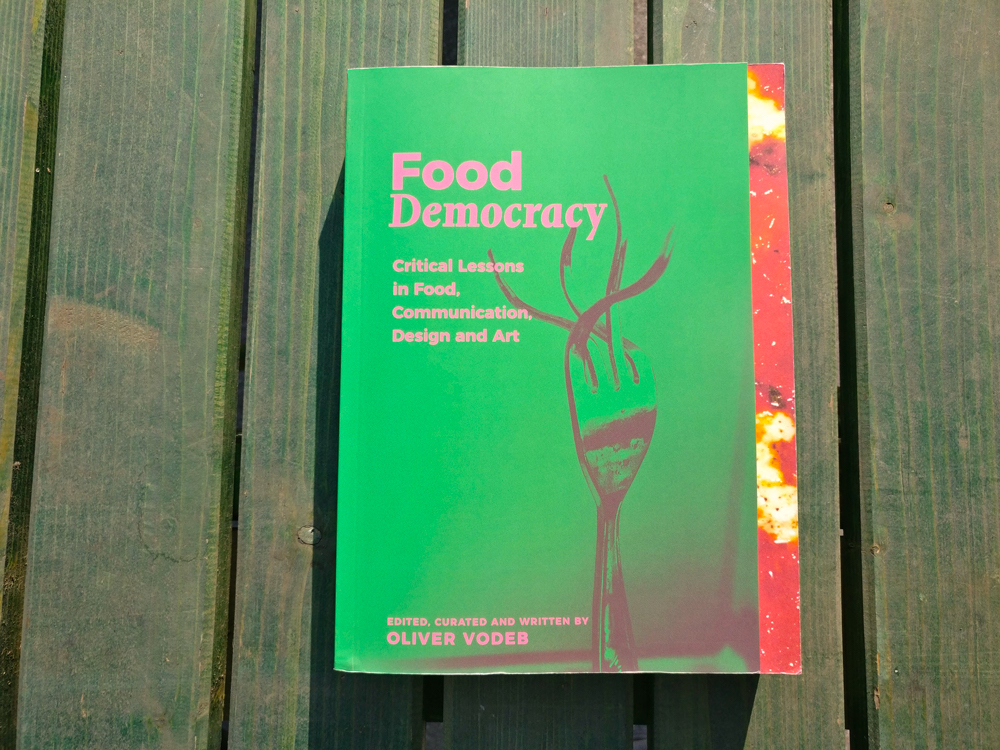 Food Democracy
Critical Lessons in Food, Communication, Design and Art
Food Democracy, by Oliver Vodeb  looks at how we can participate in and change the current broken food system through the use of socially responsive communication, design and art. The food system—production, distribution, consumption and representation—is broken because it is hijacked by corporations, which use it as a machine for profit, instead of supporting life. Socially responsive communication, design and art works towards establishing a culture of dialogue to empower people in order to create a more democratic food system.
The book includes ground-breaking writing from leading international scholars, artists and activists, along with visual and written examples for practical alternatives to the dominant corporate forms of the current food system from around the world curated by the Memefest Festival. Food Democracy opens with questions like: How is advertising selling food as drugs? How can food design make us think? Why do we throw away some 40% of perfectly good fruit and vegetables at harvest? What role does pleasure play in experiencing food? Why are there fewer and fewer shops, but more and more restaurants and bars in our cities? Why is being a cook sexier than being a manager and which trends are shaping today's food industry?
The beautifully designed book also includes for the first time a unique and delicious compilation of socially engaged recipes by the academic, artist and activist community. Special recipes for Burek the Great, Sardinian Magic, Crocodile Skewers, Slovenian Potica, Catalan Calçotada, a transcendental desert and a recipe for how to make an omelette and sabotage infrastructure will blow your mind and delight your palate.
This is a beautifully designed full color 550 pages book. We worked hard to keep the price low. You can buy the book: HERE or HERE.