Lipstick + Bread cooking classes connect pleasure, conversation and culture. Our specially curated classes are designed to teach creative cooking skills around conversations on food related topics that delight, question, inspire and sometimes provoke. The menus chosen are delicious, original and imaginative. The meals we cook are also simple enough for everyone to learn and cook at home.
Curated Classes include: Pirate Food, Comfort Food, Socialist Food and Boogaloo Food
Lipstick + Bread teaches the art of good cooking and nurtures an understanding, which goes beyond just the technical preparation of ingredients. Cooking is essentially an art of pleasure. Together with food and eating it connects us with the richness, deeper meanings and beauty of our cultural experiences. And so the recipes we curate connect us with stories that aim to open new and inspiring perspectives on food- and in turn we become more conscious and better cooks. How do multicultural communities create connections through cooking? How do you mix the perfect rum cocktail and what can we learn from pirates today? Can gastronomy teach us to better understand pleasure? What is Socialist food and how to prepare the ultimate comfort food "Sardinian Magic"? In what ways is food inspired by poetry, literature, music and film?
The relaxed and informal classes are designed around the cooking of a delicious three course menu. Together with cooking amazing dishes you will learn the stories behind the dishes and discover your place in them.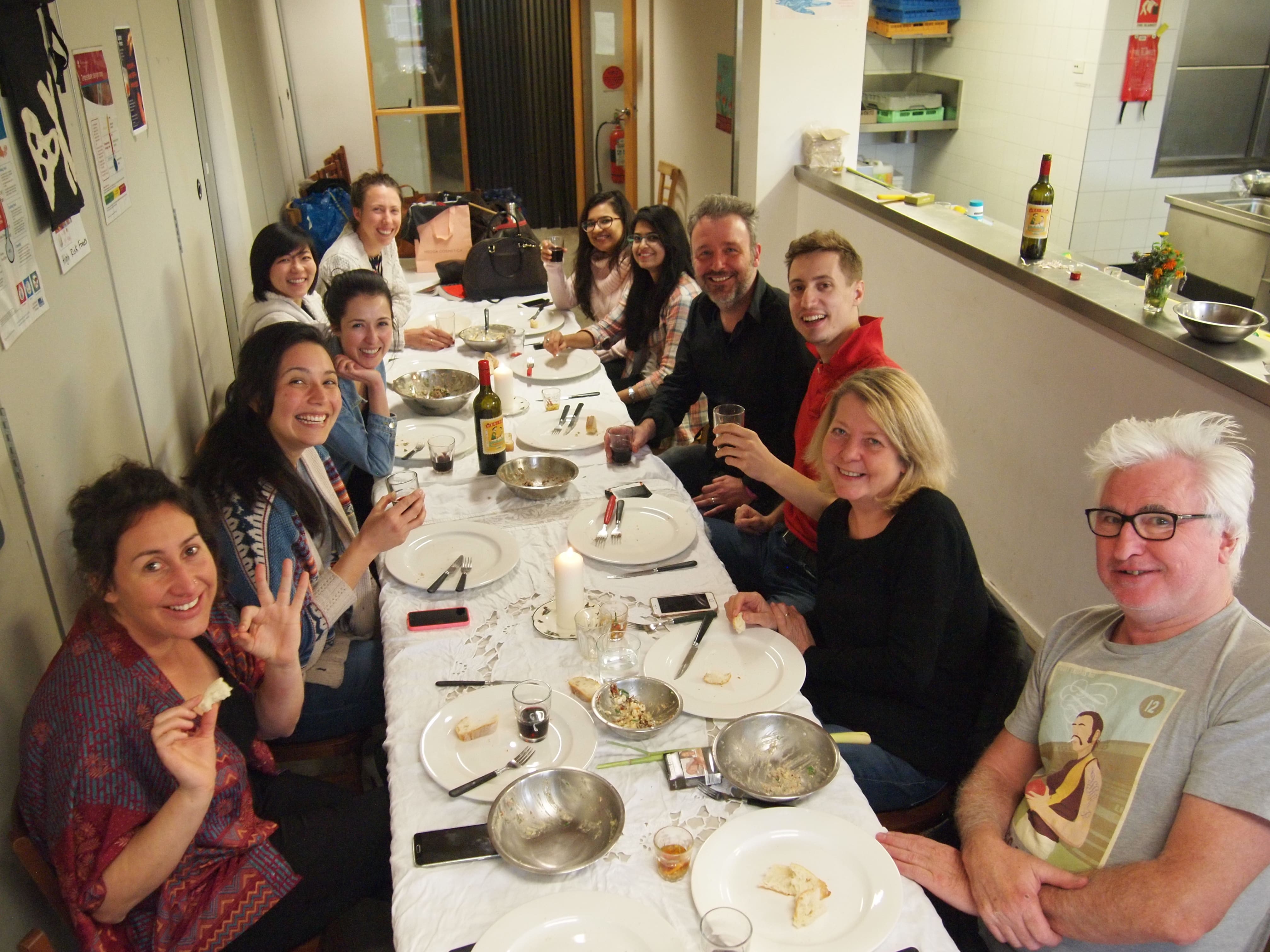 Each class includes hands on cooking experience of a set of thematically curated dishes and accompanying cultural content in the form of presentations, films, music adventures and conversations. Participants will share a meal of the delicious food we cook at the end of the class and will receive a copy of our own special EAT ME zine with a selection of curated recipes. Our cooking classes teach you how to cook amazing food and aim to connect food with stories that provoke, question and inspire. Have a look at our amazing classes here and book the one you like the most. We look forward to seeing you soon.