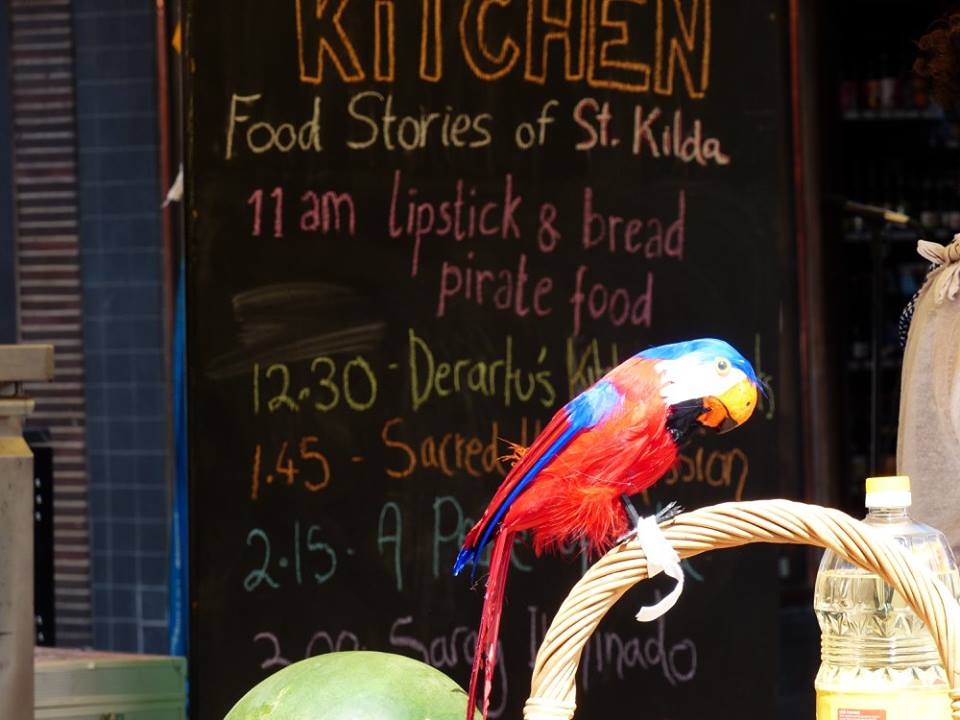 Lipstick and bread was invited to perform at the fantastic Village Festival's World Kitchen held on Acland street in St Kilda and Edinburgh Gardens in North Fitzroy.
Menu: magic Caribbean treasure Rum and the one and only Lady of St Kilda Pirate Sardine Sandwich!
It was immense pleasure and fun. Everyone loved the amazing drink and the delicious sandwiches, and together with the discussions on what we can learn from pirates today it was an experience that will be remembered in a special way.
Thank you to the wonderful people at the World Kitchen Village Festival for inviting us!